Athletic Sport Therapy
Athletic Therapy employs a sport medicine model with assessment, treatment, rehabilitation and education. Athletic therapy can include exercises, learning how to prevent re-injury and even education of lifestyle factors to return you to doing what you love whether it be a sport, walking the dog, or even just reaching for the item on the top shelf.
Athletic therapy consists of an assessment of what the issue is before turning to a variety of rehabilitative techniques including manual therapy, soft tissue mobilization, joint mobilizations, physical rehabilitation, and other movement therapies on a customized basis to condition for preventative measures and recondition to return to daily life or specific activity.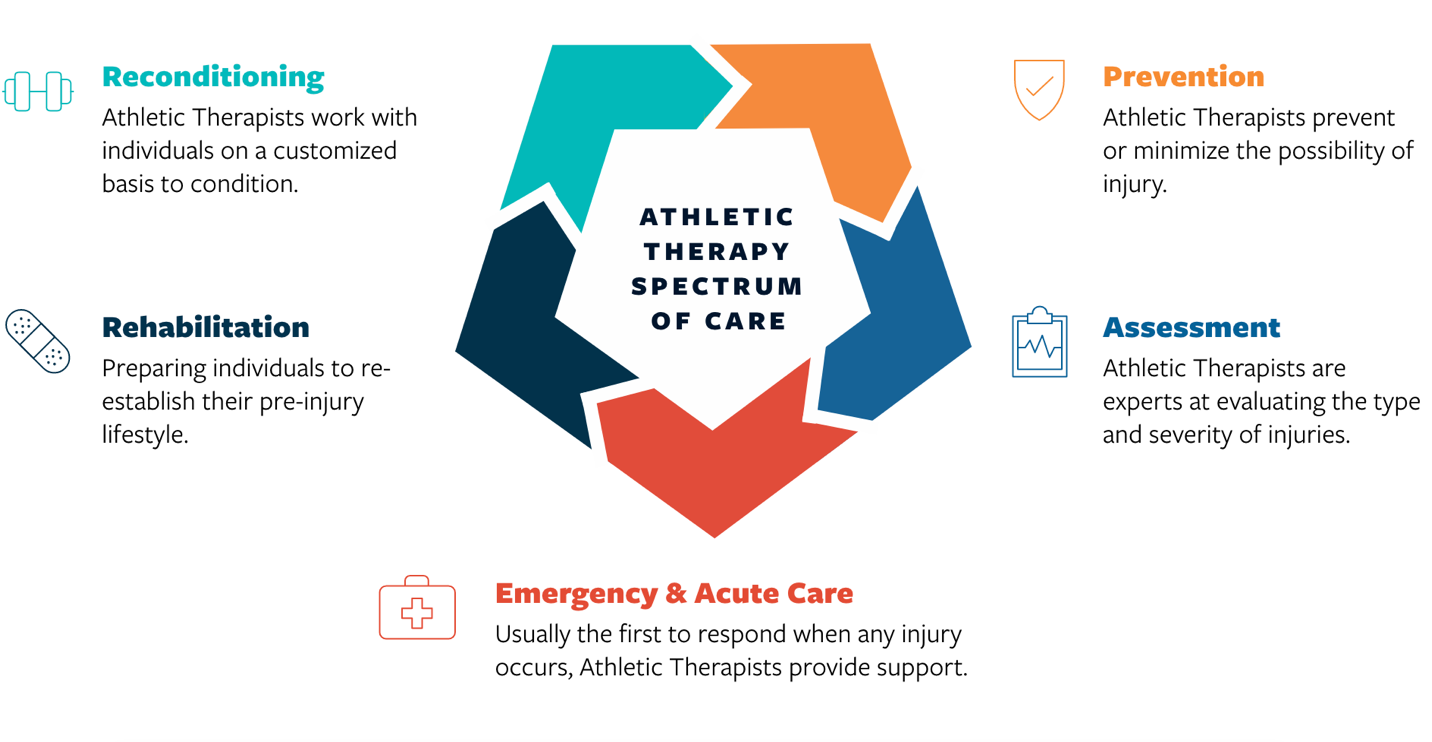 Common Injuries that ATs Treat
Athletic Therapists treat all sorts of injuries and conditions. Some on the field, many in a clinic. Some of those conditions include:
Acute Injuries
Chronic Conditions
Muscle Sprains
Ligament Strains
Contusions
Repetitive Strain Injuries
Rotator Cuff Tears
Bursitis, Capsulitis, Fasciitis
Tendonitis, Tendonosis, Tendosynovitis
Thoracic Outlet Syndrome
Osteoarthritis
Low Back Pain
Sciatica and Piriformis Syndrome
Disc Herniation / Facet Fusions
Whiplash Associated Disorders
Workplace Injuries
Pre/Post-Surgical Rehabilitation
Post Fracture Rehabilitation
Biomechanical Analysis
Injury Prevention and Care
Prophylactic Taping/Bracing
Return to Play Protocols
Postural Assessments
Strength and Conditioning Programs