Shockwave Therapy
What is Extracorporeal Shockwave Therapy (ESWT)?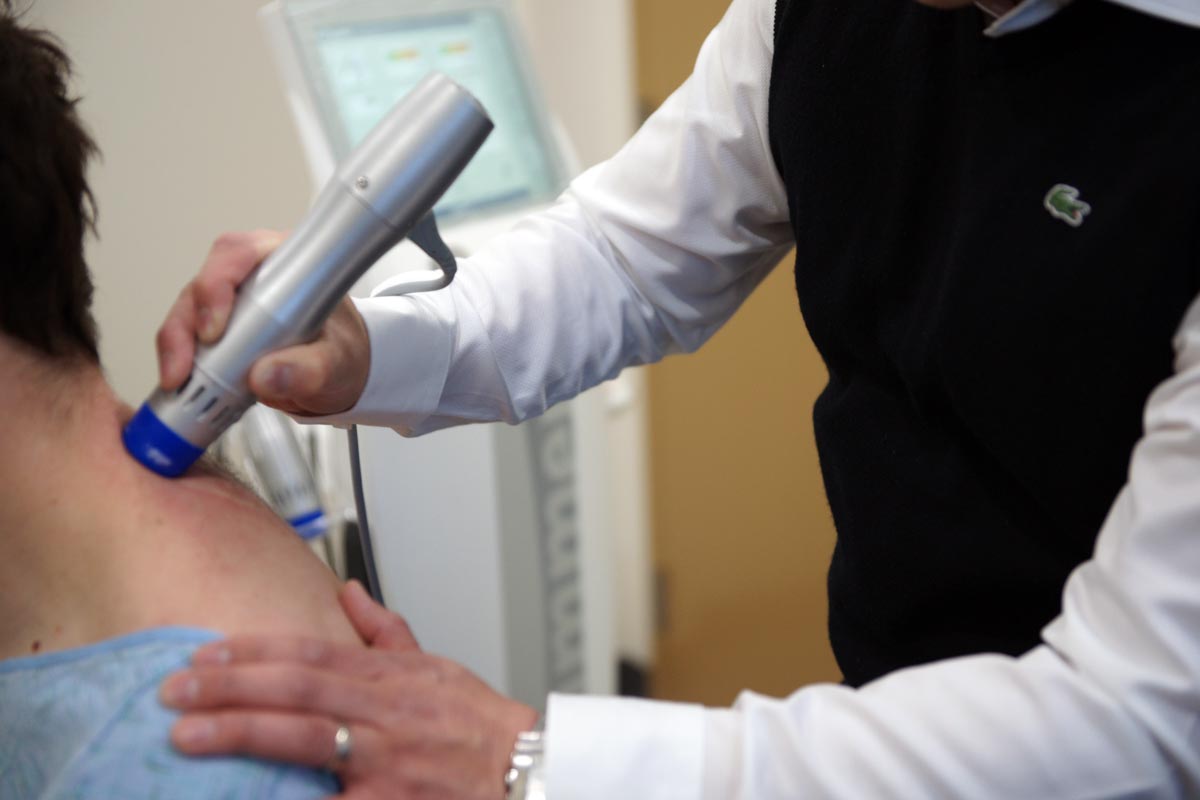 Extracorporeal Shockwave Therapy, more commonly known as Shockwave Therapy, is a non-surgical, non-invasive treatment that is clinically proven to effectively treat chronic soft tissue injuries and certain bone conditions.
Through Shockwave Therapy, Energy sound waves are applied to the treatment area by a hand-held device that distributes shock waves through the body to increase blood circulation. The rapid increase of circulation to the area reduces inflammation and works to break down fibrous scar tissue which builds up and causes pain and stiffness. With the reduction of inflammation and scar tissue the area can regenerate cells and promote normal healing and rapid pain reduction.
Can Shockwave Therapy help you?
The majority of patients experience reduced pain and immediate increase in function in the treated area. There are currently no known side-effects of ESWT.
Shockwave therapy can be effective in treating:
Achilles tendonitis
Chronic neck dysfunction
Heel pain/heel spurs
Hip pain
Tendon related problems
Lateral epicondylitis (tennis elbow)
Medial epicondylitis (golfer's elbow)
Patellar tendonitis (jumper's knee)
Plantar fasciitis
Shoulder pain, e.g. calcific lesions of the rotator cuff and bone spur
Tibial stress syndrome (shin pain) and tendon related problems
Book Appointment