Spinal Decompression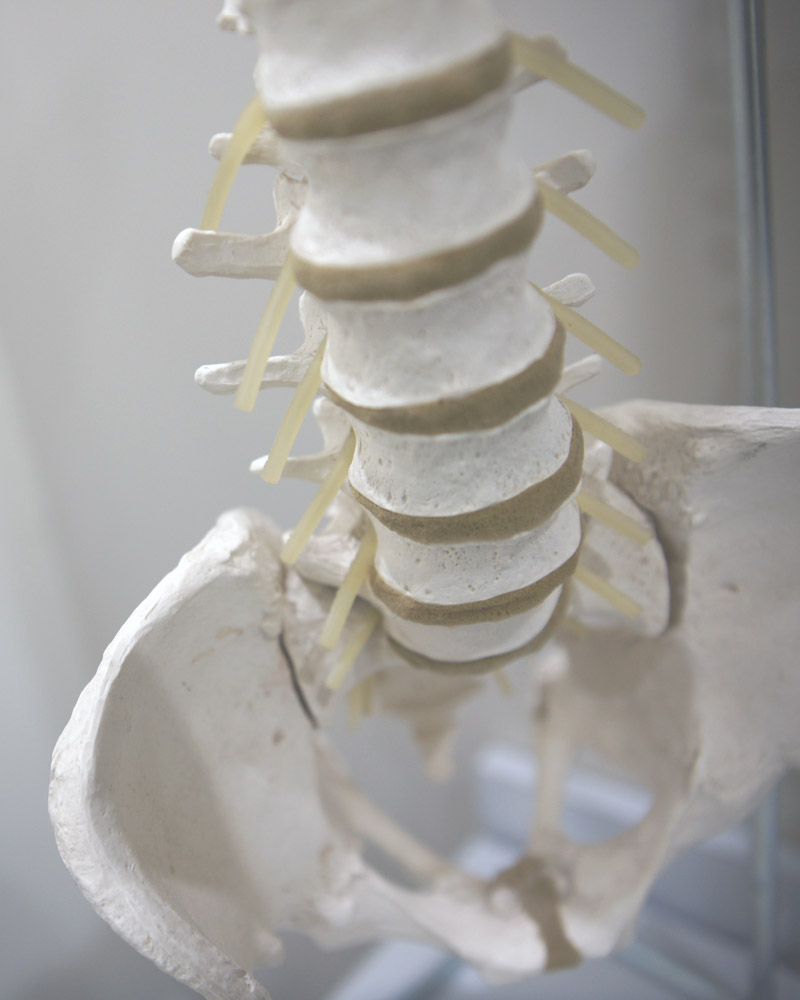 If you suffer from back pain, neck pain or other conditions we can help!
It is estimated that 7 out of 10 people experience lower back pain at some point in their lives. In fact, back pain is one of the most common reasons for patients to visit a primary care physician. The back supports the weight of the upper body and provides mobility for everyday motions such as bending and twisting. Constant pain significantly reduces the quality of life by limiting activities that you once enjoyed. Even sleep and rest patterns can be disrupted because of the constant pain felt in all positions.
What Causes Back Pain?
The back is a complicated structure of bones, joints, ligaments and muscles. You can sprain ligaments, strain muscles, rupture disks, and irritate joints, all of which can lead to back pain. While sports injuries or accidents can cause back pain, sometimes the simplest of movements—for example, picking up a pencil from the floor— can have painful results. In addition, arthritis, poor posture, obesity, and psychological stress can cause or complicate back pain. Back pain can also directly result from disease of the internal organs, such as kidney stones, kidney infections, blood clots, or bone loss.
Let Century Wellness take care of you

During your consultation, the doctors at Century Wellness will determine if you are a candidate for spinal decompression therapy. While spinal decompression therapy may be effective for nearly everyone who experiences back pain, it is generally not recommended for those who are pregnant and those who have conditions which compromise the structural integrity of the spine, which will be properly assessed by our doctors.

If you are experiencing any of these conditions, Century Wellness in Calgary can help! Our experience and skill level will help to alleviate your pain. Contact us for a consultation. The only thing you have to lose is your pain .
If pain is keeping you from the activities you enjoy, we can help!
If you are suffering from debilitating pain in your lower back or neck, non-surgical spinal decompression therapy may help. Century Wellness in Calgary has specialized in non-surgical spinal decompression therapy since 2010 and has helped hundreds of patients.
Nonsurgical Spinal Decompression helps relieve pain in the back by stretching the spine, taking pressure off of your spinal disks. This non-invasive treatment option utilizes a specialized medical device that slowly elongates the spine. By creating negative pressure in the disk, herniated disks may retract or reposition to reduce even more pressure on the nerves in your spine. The goal of this therapy option is to relieve pain and promote optimal healing and relief from back pain.
Therapy sessions typically last less than a half hour, and most patients feel pain relief in as few as 8 treatments. It's important for patients to stick with the therapy until their spine and discs have fully healed. Spinal decompression therapy is virtually painless. In fact, many patients even say that the procedure is relaxing, some report that they fall asleep during treatment.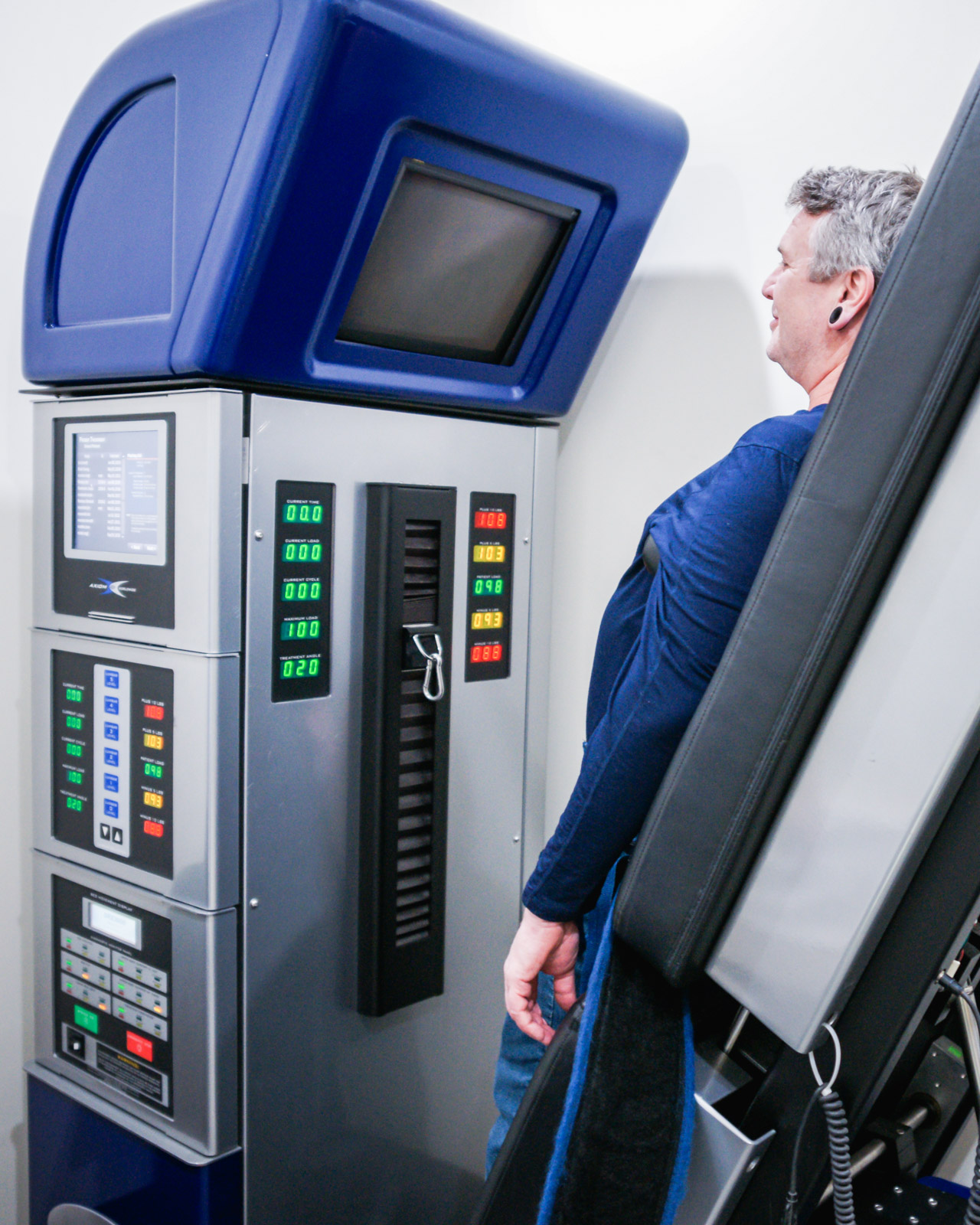 Conditions that can be treated with non-surgical spinal decompression,
call now if you suffer from any of the following.
Auto Accident related injuries
Back Pain
Bulging Discs
Degenerative Discs
Failed Back Surgery
Herniated Discs
Joint Problems
Leg Pain
Muscle Spasms
Neck Pain
Sciatica
Sports Injuries
Stenosis
Book Appointment