Virtual Workshop - Relieving Trigger Point Tension in Neck and Shoulder During Stressful Times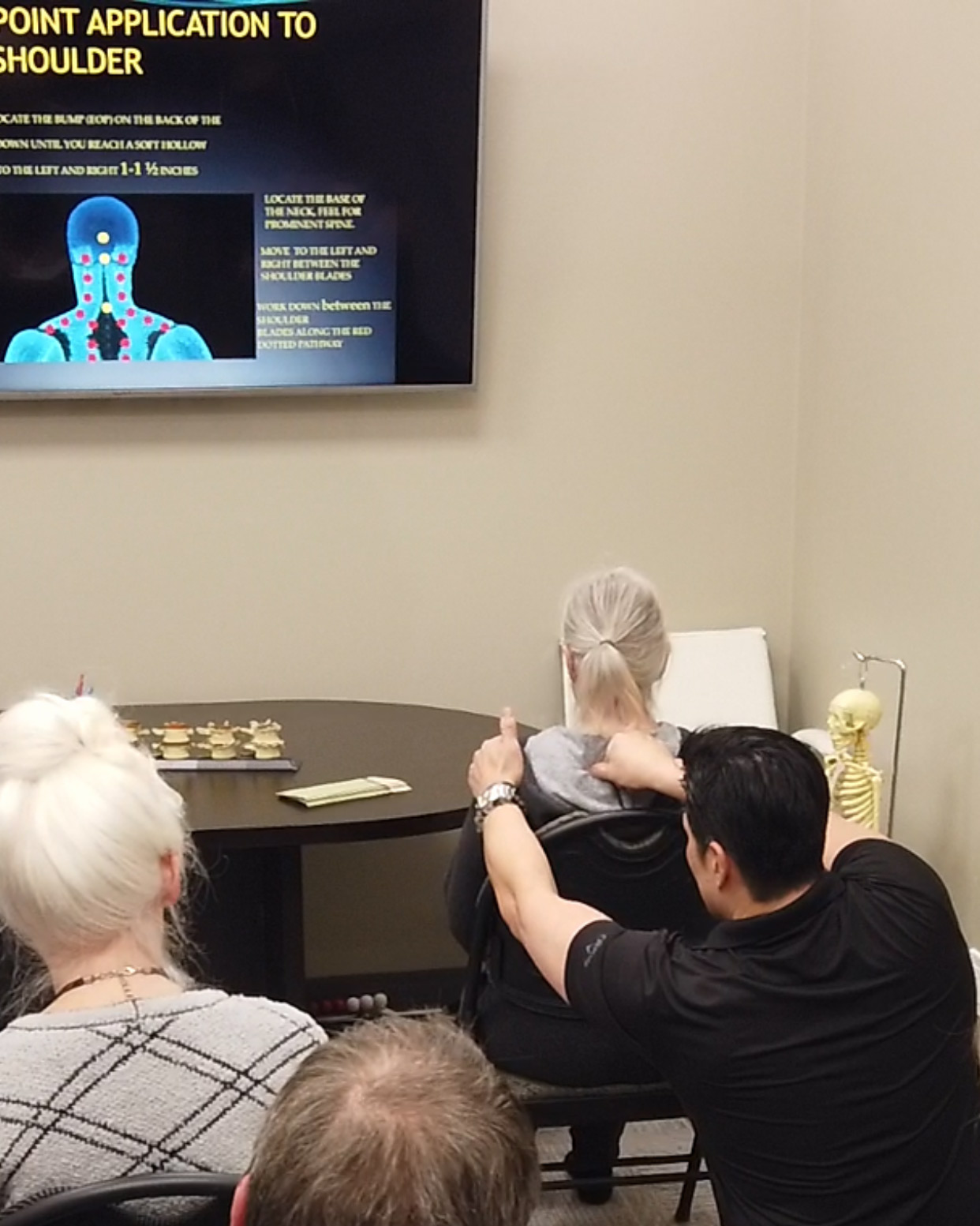 When stressful times are upon us, concerns of health and financial distress may manifest to the neck and shoulder tensions. This could lead to symptoms of throbbing headaches, tightness in the chest with and numbing sensations in arms and elbows. One may experience the negative effects of trigger point muscle tensions as a result meanwhile wreaking havoc in one's overall well being. Join us for a free virtual interactive workshop learning basic one on one partner techniques to understand and alleviate triggerpoint tensions.
Please join us for the via Zoom on
Saturday April 4, 2020 at 10am MST
See invitation link:
https://us04web.zoom.us/j/451332055
Please email
info@centurywellness.ca
with any questions. See you then!